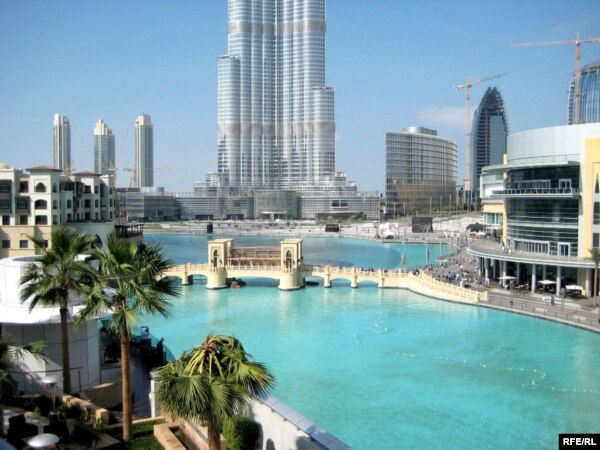 The Arab Emirate of Dubai is famous for its wealth, tourism, and booming growth. Here, the base of the recently completed Burj Khalifa -- the world's tallest building -- is seen behind a luxury resort, surrounded by construction sites.
If they treated those from the region like this, they wouldn't be able to keep their glorious 'Arab' image for very long!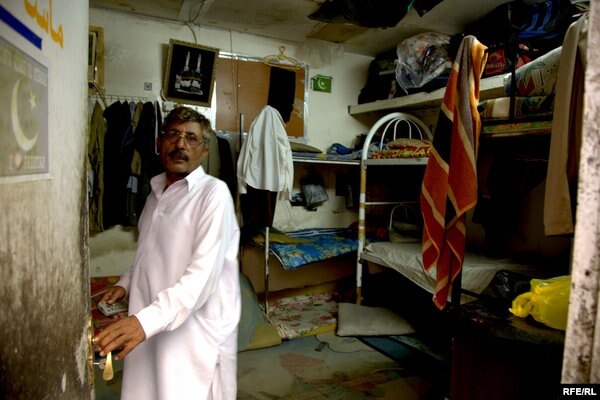 But the construction boom rests on the labor of people who are invisible to the wider public: low-paid migrant workers living in dire conditions.
In the neighborhood of Deira, some 20 Pakistani workers share a 22-square-meter room, for which they each pay $55 a month.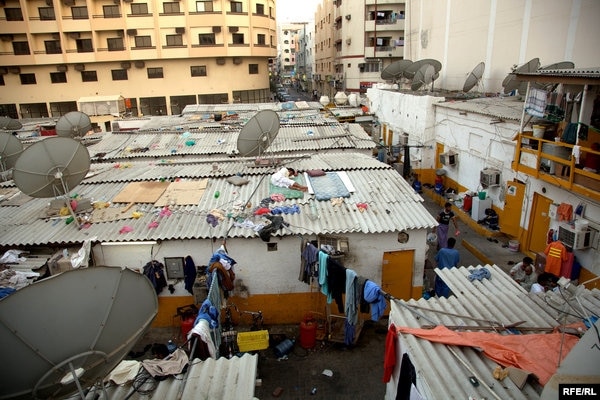 Other workers have been squeezed out of their rooms by overcrowding and sleep on the roofs of their buildings.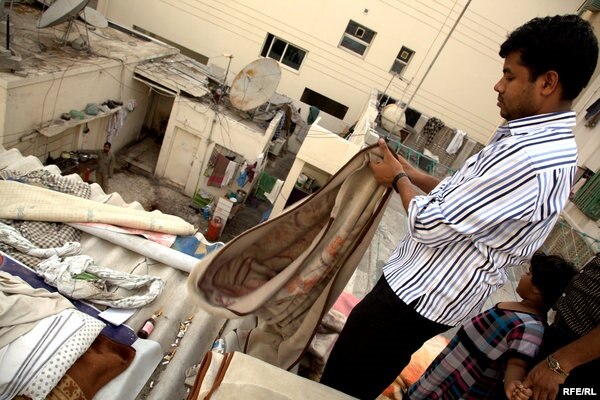 A man folds a blanket after a night on the roof.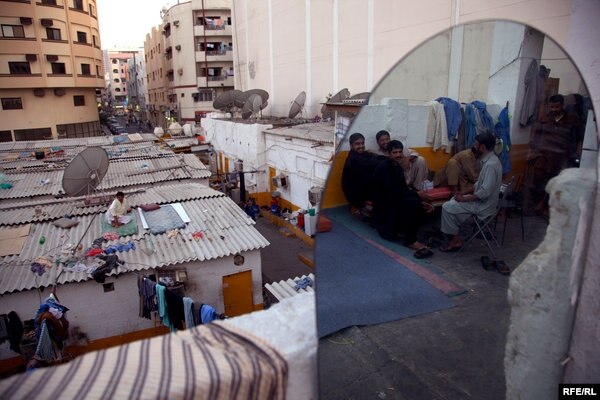 Workers rest after a hard day. Thousands of immigrants, mainly from Pakistan and Bangladesh, live in the Deira district.
Rajao, an immigrant from Bangladesh, works on the construction of a new skyscraper. He has no permanent residence and sleeps at the building site.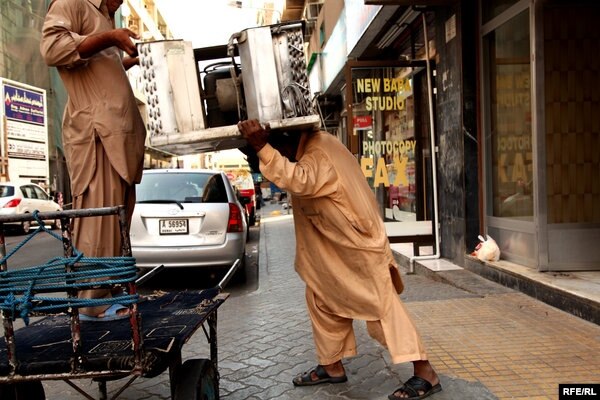 Men carry heavy equipment on a Dubai street.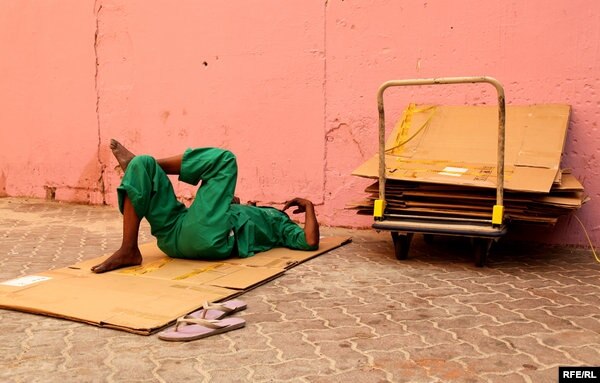 The average salary for migrant workers is between $300 and $500 a month -- barely enough to make ends meet.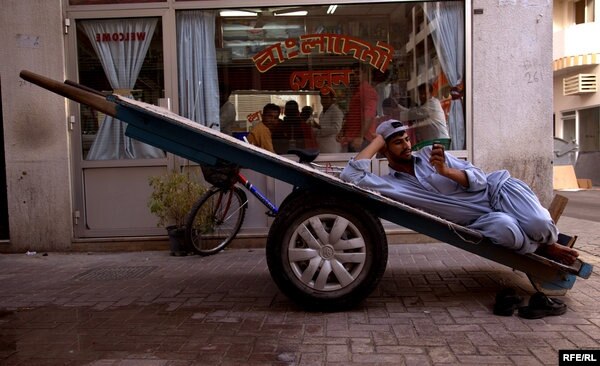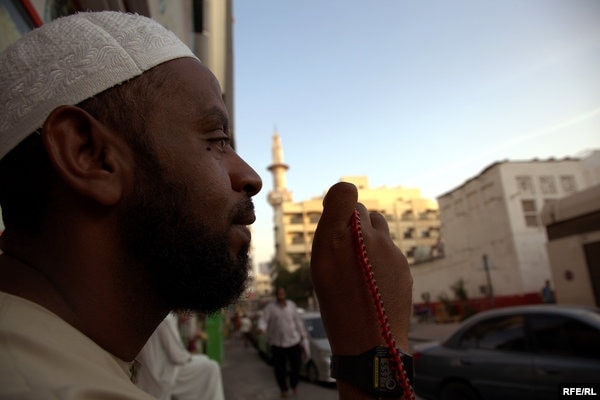 A worker holds prayer beads near a mosque.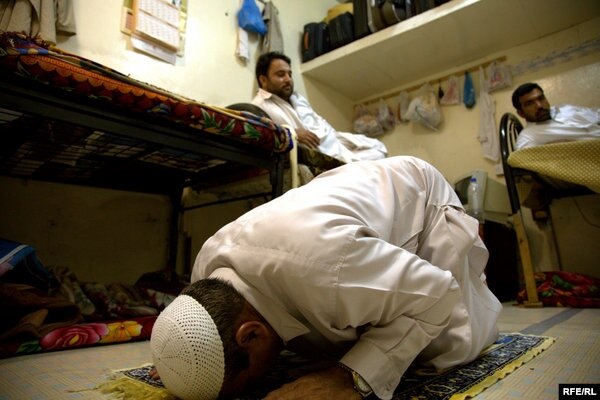 Others make due with their cramped quarters when it's time for prayer.
Migrant workers share an evening meal in their temporary home.
RFE/RL